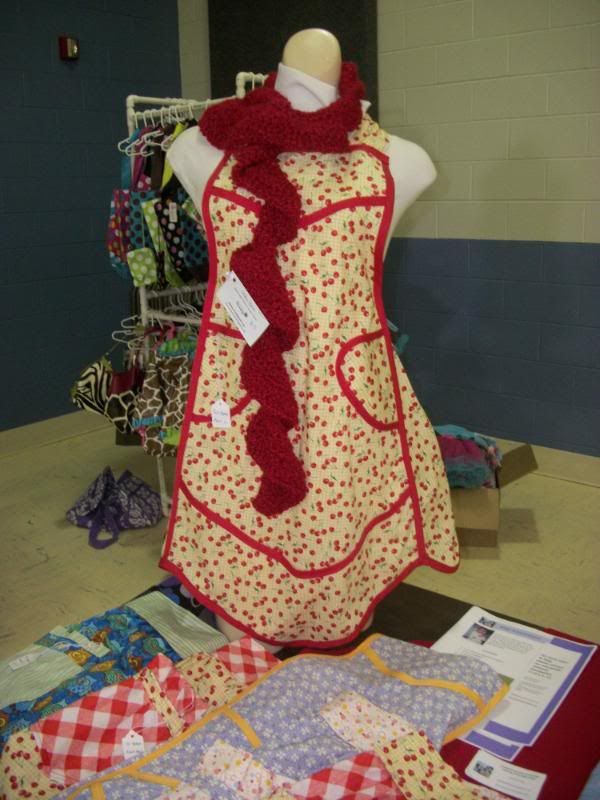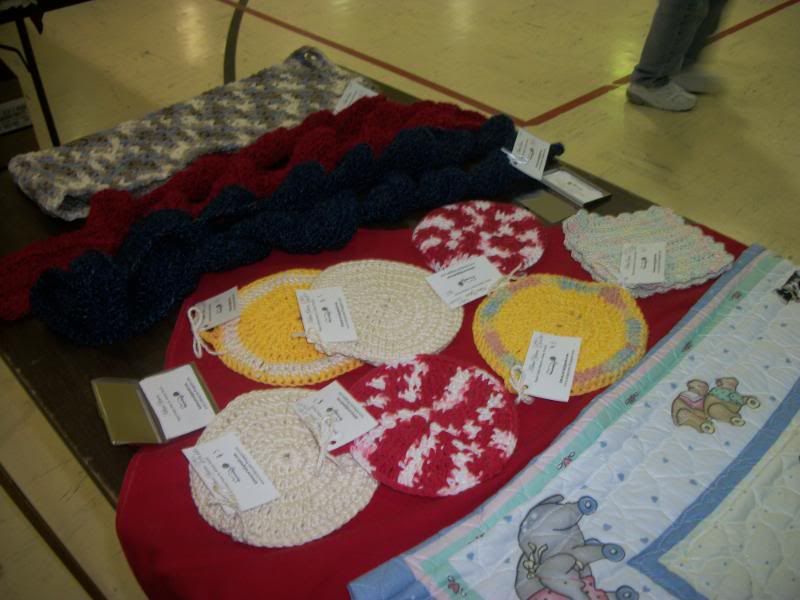 Just a glimpse of the fun I had setting up a booth at a local Christmas Bazaar. I do have a few things left, so if you see something you are interested in, let me know. My friend Jennifer made the awesome aprons, and she does custom orders. Please go to
her Etsy site and support her, too. 100% of your purchase at her Etsy shop goes to support Ichthyosis research and education. Ichthyosis is a rare skin disorder that her daughter has.
Not shown on there are 3 gorgeous full size aprons that sold on Saturday. She also made the beautiful aprons the girls and I got for Christmas last year :). Also, did you catch a glimpse of my pretty girl wearing a hat that I thought was a dud. After adding 8 pom-poms and 2 tassels, Natasha loves this hat :)
who knows? Maybe I will open an online store to sell my extra items...what do you think? I have snowflakes, the baby quilt, potholders, and a scarf left. (though I am making more scarves)
edited 2.20.11: etsy shop is now open. Click here to go to my
KittenYarn shop
or click any of the pics on the sidebar from my shop. Slideshow was not working on this post so I took it off and put pictures instead. The silly hat I made that Natasha loved so well ended up being perfect for her as she was the Jack-in-the-Box for a Christmas play. You can see a pic
here
on Facebook hopefully.