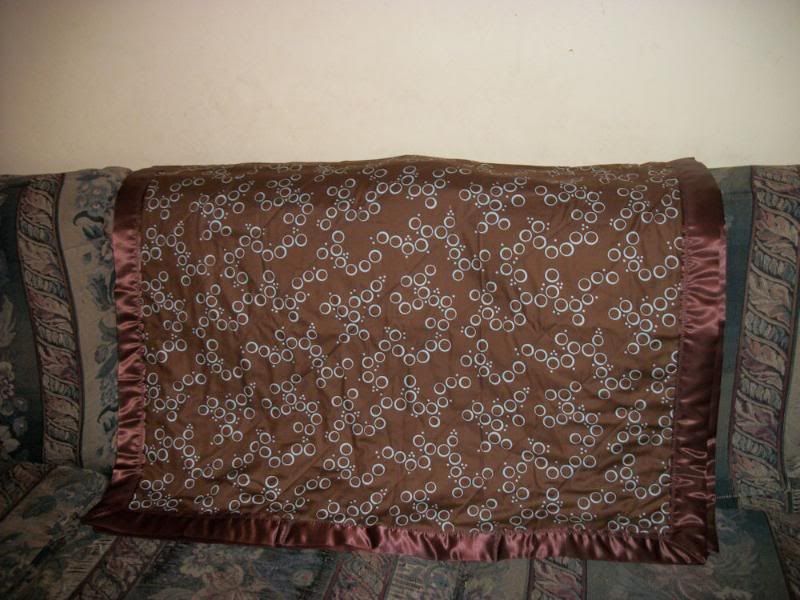 I had so much fun picking out material and making these blankets for my friend's baby shower. She is having a baby boy, and her nursery theme is blue, green, and brown polka dots.
For the quilt, I just got 1.5 yards of the brown cotton with blue dots and 1 yard of the soft baby blue fleece. After a little trimming, I just pinned them together, and added the satin border. I did machine quilt the 2 pieces together with diagonal stripes.
I was super happy with the quilt because all the corners ended up square. Double yay!!!! I know this is primitive quilting, but with 3 little ones, I love these fast projects that don't require too much time. I was able to get both of these done in one evening. My kind of project!!!!
For the colorful receciving blanket, I got 1 yard of the soft polka dot flannel and folded right sides together. I sewed around the 3 open sides, leaving a few inches for turning. I trimmed the corners, and turned it, then top-stitched around. Maybe I should have pinned the hole instead of eye-balling it, because that part ended up a wonky. But hey, it was so easy, I know I will be doing it again....and again, so I will have more chances to get it right.