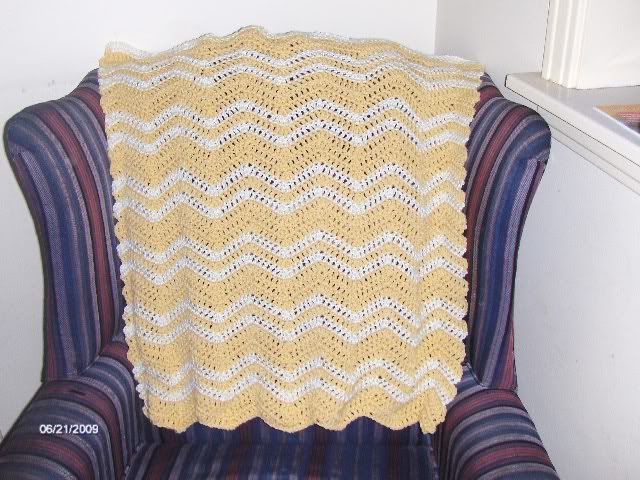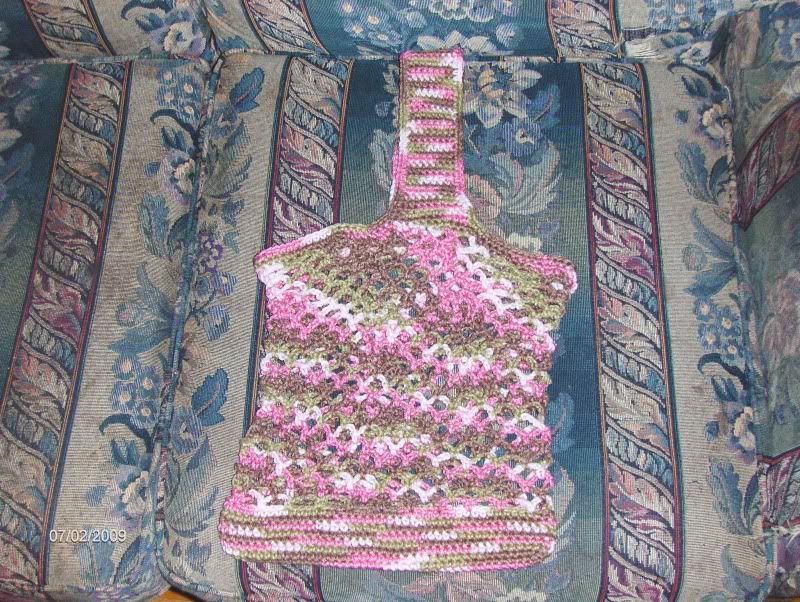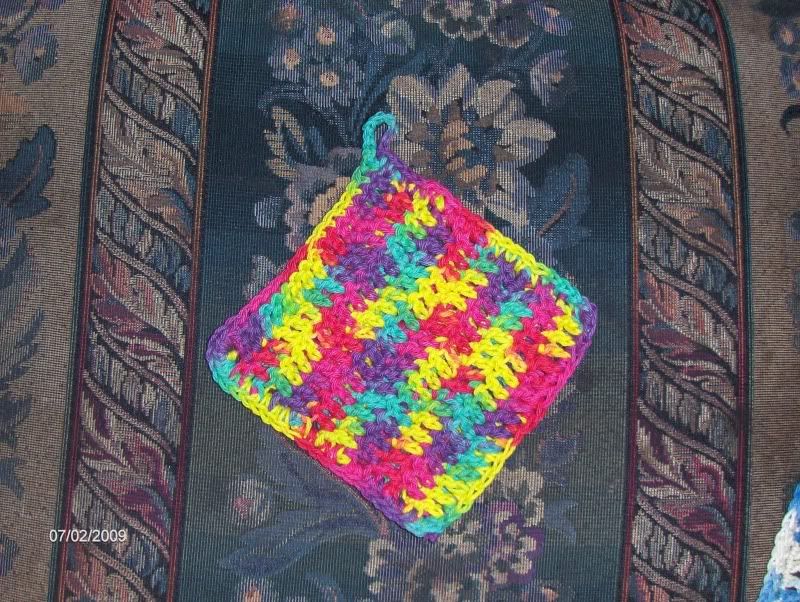 Here are some of the things I have been crocheting this summer. The pattern for the market bag is
here
. It is a printable from Lily Sugar 'n Cream cotton yarn. I used cotton yarn from Wal-Mart for all the kitchen things. The blue/white set has 4 washcloths/dishcloths, 2 square potholders, and 1 round potholder. I made up a simple pattern for the washcloths and square potholders (which are 2 pieces single crocheted together). I just looked through my pattern books and found a round potholder pattern and made 2 and crocheted them together. The rainbow one is a smaller potholder made with some leftover cotton yarn.
The yellow, blue, green, and white hexagons are for a baby afghan I am working on. The yellow/white zig zag is something I made up for a friend for a baby shower.
For the girls I have been making squiggly hair ties. Natasha is beautifully modelling all of them at once :). If you look closely you can see the patriotic red, white, and blue ones I just made :)
The blue/white kitchen set is available for sale, as well as the market bag, and the multi-colored potholder. If you are interested please make an offer. Almost forgot....the blue/white kitchen set also has a matching swiffer cover I made (forgot to take a pic of it, the girls were testing it out for me) :).