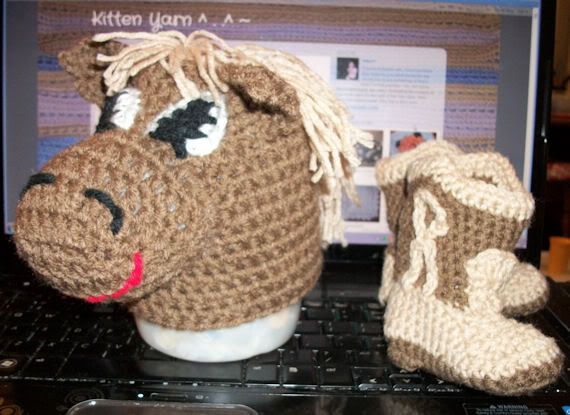 These will be my raffle prize donations to the HORSES, Inc. Expo this weekend.
HORSES
is a non-profit organization that provides therapeutic horseback riding for children and adults in the western KY area.
If you want a chance to win the horse baby hat or the baby cowboy booties, please come to the HORSES, Inc. Expo, Book/Craft Fair on Saturday October 15 at Carson Park in Paducah, KY.