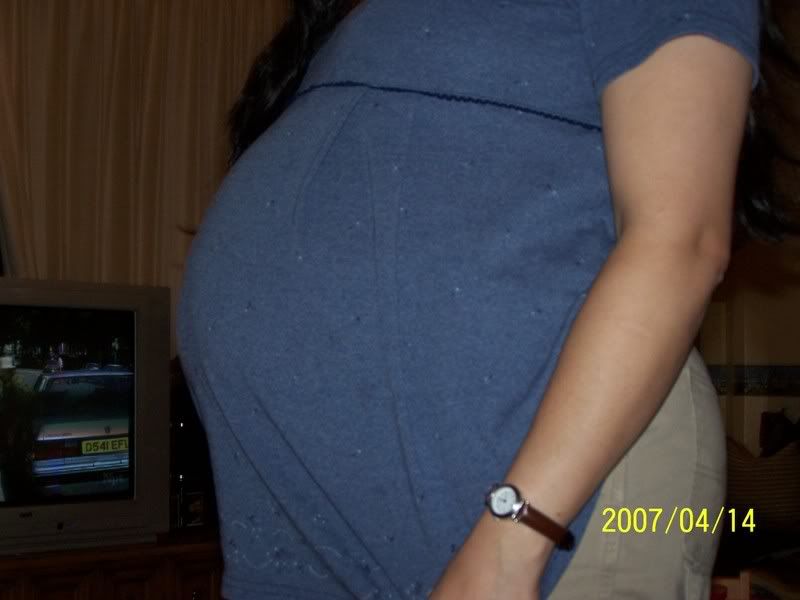 Well, here is me last week, ha ha. I am currently 34 weeks, and baby boy certainly is growing. He may come earlier than his current due date, which is June 1. What do you guys think? On Friday, at my OB appointment, my midwife confirmed what we thought....that he has already dropped and is head down. Apparently he is getting ready and wants to come out and see us :). If you go by my first due date, I could be 36 weeks. I kind of think he will come sometime in between, closer to the end of May, but we will see.
Here is the fancy new loft bed/bunk bed with slide that all the grandparents helped us get for the girls. It is a big hit!!!!
The girls got sick with a terrible cold in the middle of the night before Easter Sunday, and were sick all that week. Kind of feels like I lost a week somewhere. That is one reason I have not blogged recently. Also, been busy catching up with end of the year school things. Add to that computer difficulties that prevent me from getting online consistently and the fact that I need more naps, ha ha, and, well, time flies.
Hope you are all well, and that all the plants and flowers in your yard are not as wilted from the freeze in recent weeks as mine are. As of right now, it doesn't look like my irises or hydrangea will bloom this year, unsure about the roses. Somehow the lily of the valley thrived with the cold, but my hostas look like droopy wilted lettuce in the bottom of your fridge. It will be hard to not do yard work from here on out and after baby is born.