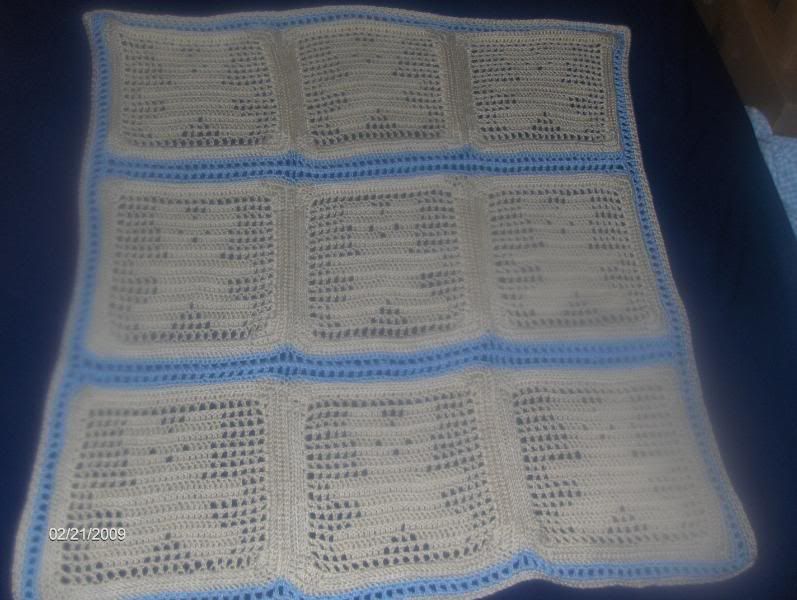 I made some gifts for some dear friends' baby showers. For one I crocheted a bear afghan, and for the other I sewed a satin edging on a pre-quilted panel. I think both projects came out very nice. I used
this pattern for the bear
. It was designed by Judith Prindle. Since it was for a baby boy I did not put the bow on, though. I added 3 rows for a border around each square. The first row of the border was just double crochet around, with 3 double crochet for the corners. The last 2 rows of the border were back post double crochet (except for the corners). I added some extra rows of country blue to join, using single crochet for one row and then double crochet, chain 1 (to look like the filet pattern in the bear) for the next row....there is a little bit more here and there around the borders, but I kind of made it up as I went along. I made 9 squares for the afghan. I used Caron's Simply Soft Eco in Wheat for the main color, and Simply Soft Light Country Blue for the edging.
sorry the pic is so fuzzy, my camera was kind of messing up....
See below for the Animal Quilt I made for my other friend....