I am very happy to say that I spotted a couple of crocuses popping up this morning. I saw a yellow one and a lavendar one. Yay! Yesterday I also saw baby daffodil sprouts coming up. Yay!!!!!
from a previous year: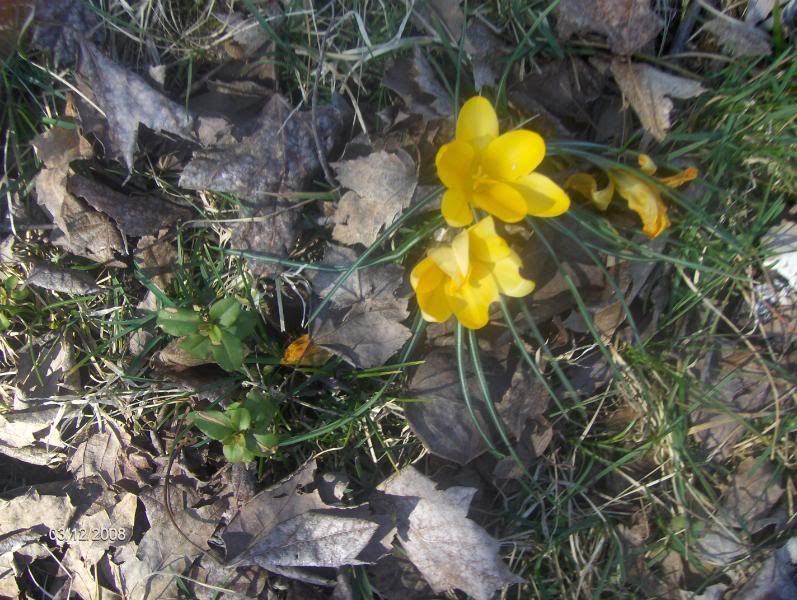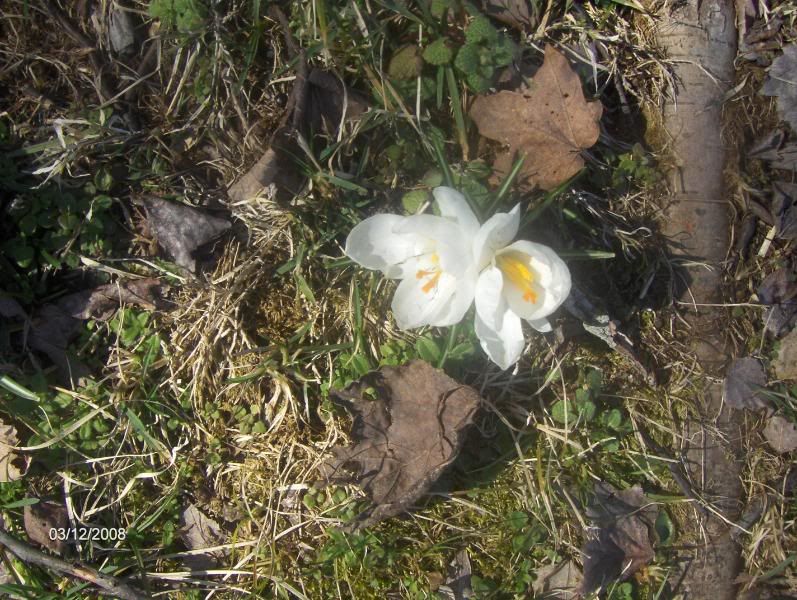 I don't care if only 2 crocuses come up. Seeing those first crocuses makes me so very happy!!!!!