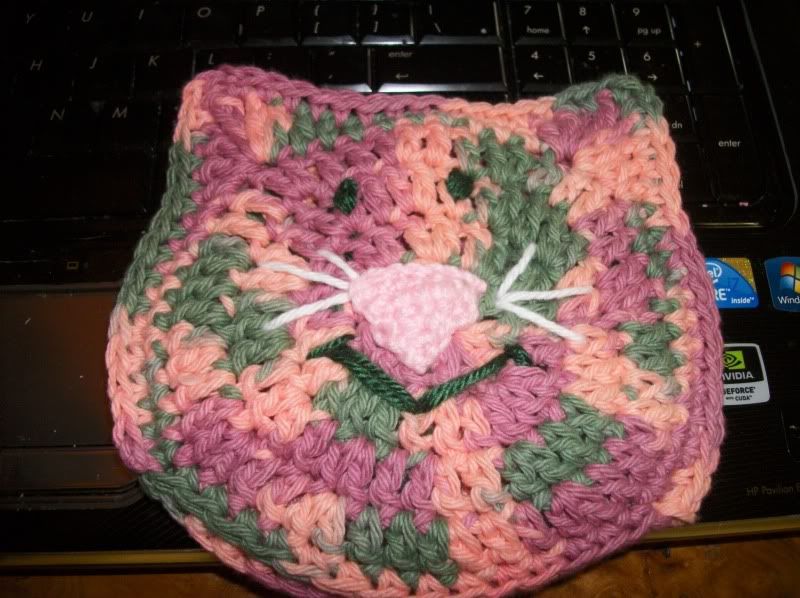 revised.... added whiskers to the kitty after my family all said kitty looked like a pig :)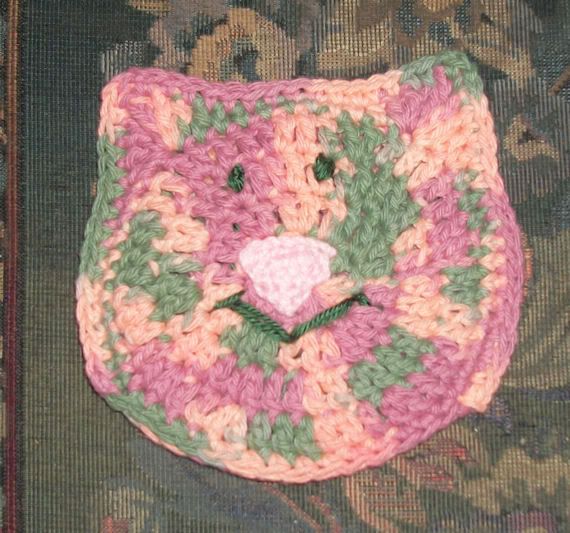 Kitty Bath Mitt finally has a face!!
more cotton dishcloths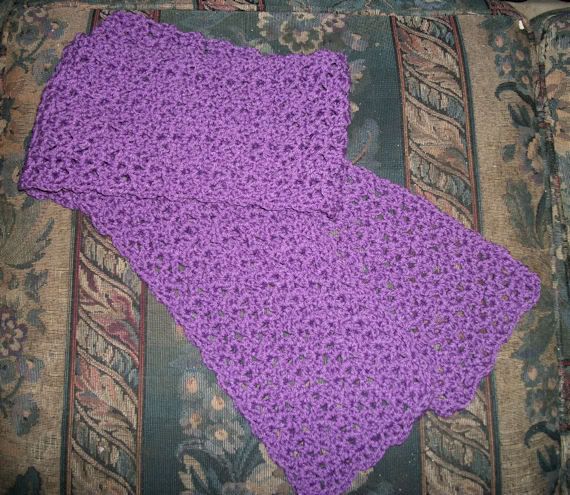 Pretty purple scarf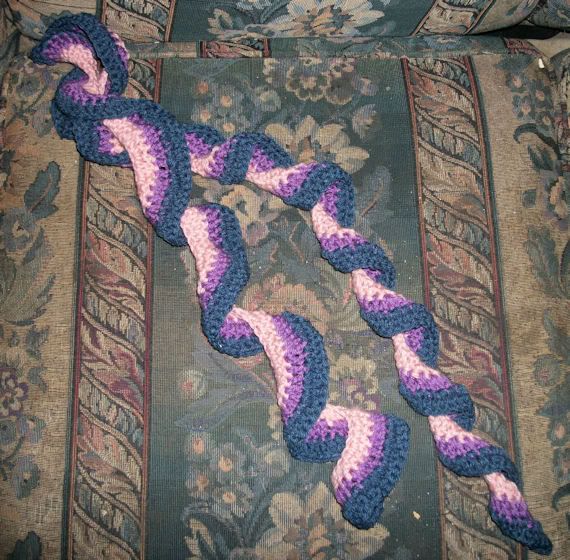 here are a couple of fun and colorful curvy scarves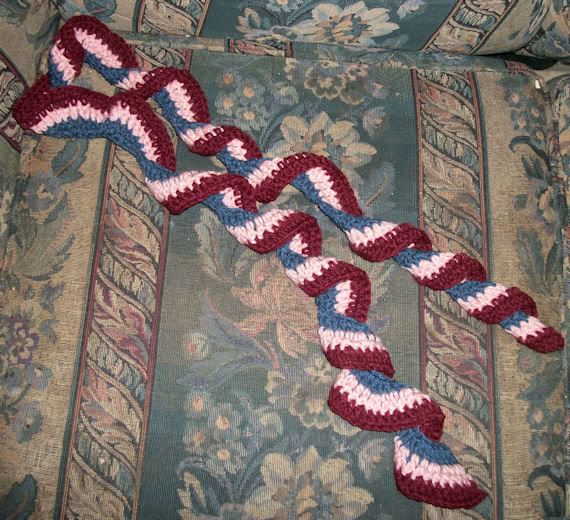 Got 2nd toddler sized strawberry hat finished
Made this pretty purse/market bag out of double worsted cotton. I got lots of this yarn on sale, and I am having fun thinking of things to make with it. No pattern, made it up as I went. A friend gave me the wood beads from a purse she had that fell apart.
Talon asked for a puppy dog hat this week. How could I resist? No pattern for this one, as I kind of made it up as I went along.